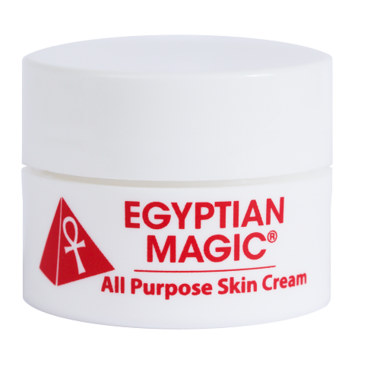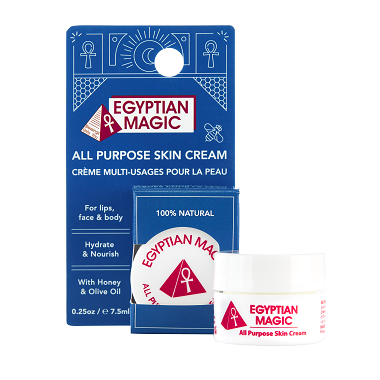 EGYPTIAN MAGIC
All Purpose Skin Cream - 0.25oz
For more than 20 years Egyptian Magic has been blending powerful ingredients using their unique, proprietary process based on a formula that was created thousands of years ago in the land of the Pharaohs.
The result is a luxurious cream with moisturizing and nourishing properties. Legendary among celebrities, the fashion industry, even doctors and hospitals.
Multi-purpose:
Face moisturizer
Makeup primer
Hydrating face mask
Lip Balm
Eye cream
Makeup remover
After-sun
Scars
Itching, rashes, minor burns relief
Soothing and treating skin irritations
Eczema and Psoriasis
After-shave
Hair Treatment
Hand and cuticle cream
Body cream
Cracked heels and elbows
Vaginal moisturizer and lubricant
Massage balm
Tattoo aftercare
Pregnancy: stretch marks, cracked nipples
Baby cream, diaper rash

How to use:
  Rub a moderate amount into your palms until it takes the form of oil, which improves absorption. Apply it gently over your skin, cuticles, hair or lips.

Please note: This product contains bee pollen.