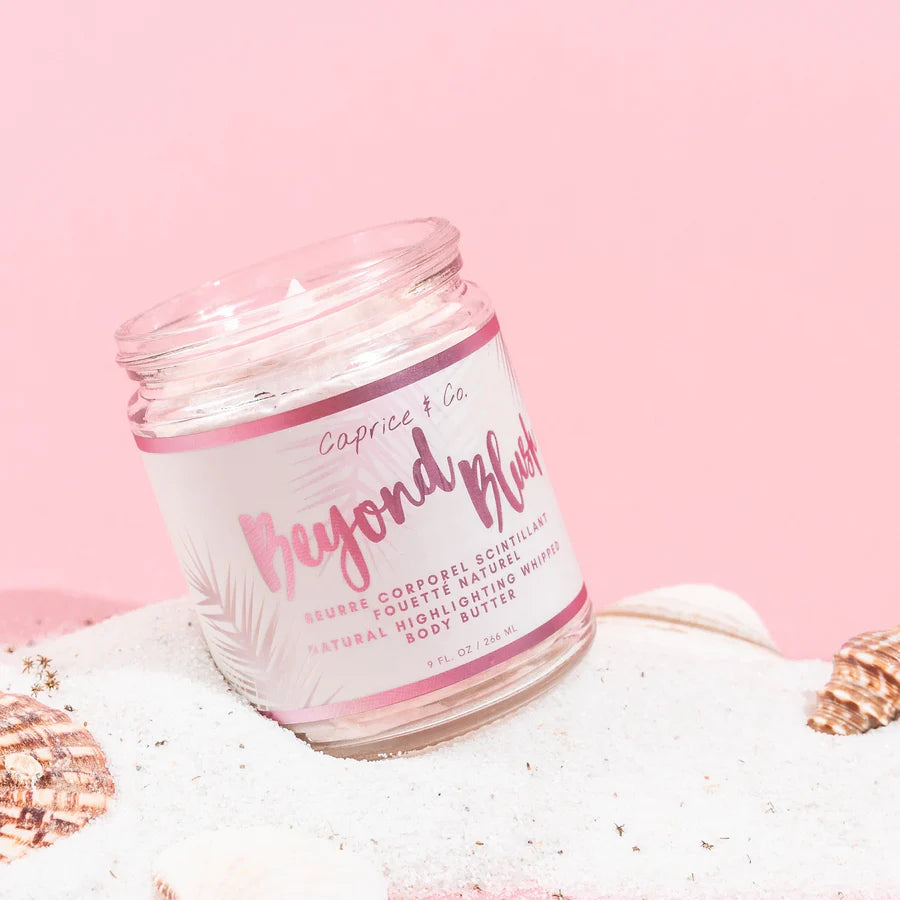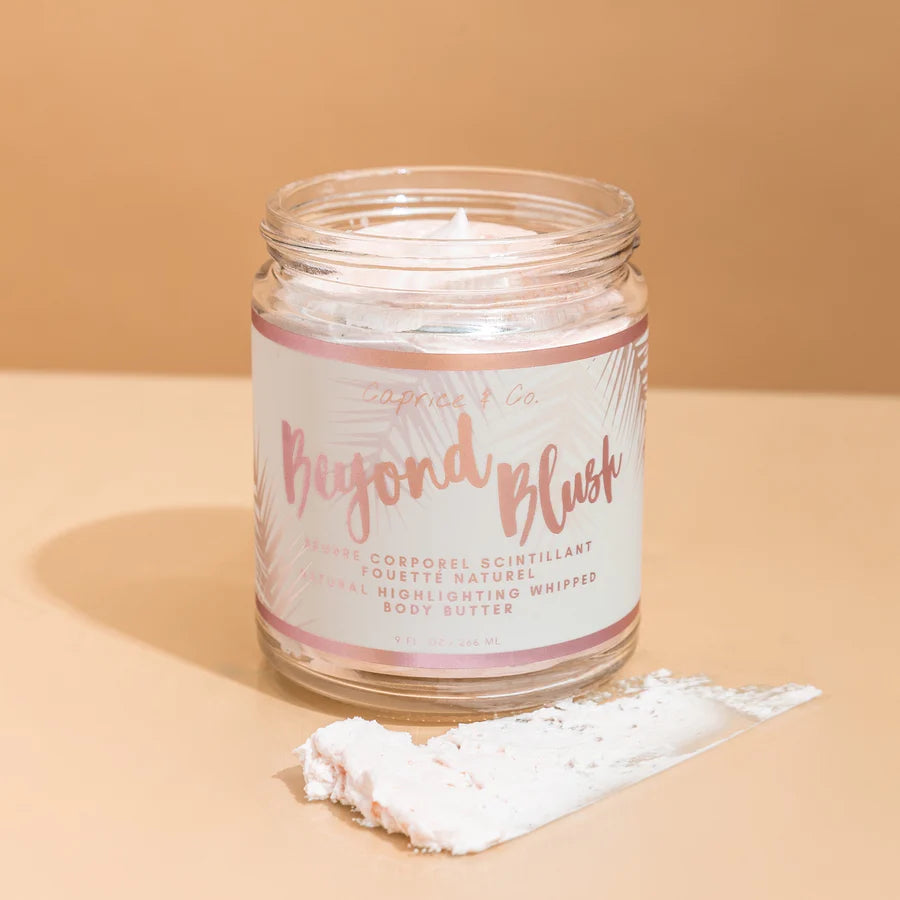 CAPRICE & CO
Beyond Blush - Highlighting Body Butter
Beyond Blush - Highlighting Body Butter
Highlight Rose Gold - Natural Whipped Body Butter  9 fl oz  
Scent: Coconut + Tropical Flowers
Get that sweet natural highlighted skin with our Beyond Blush Butter. The scent is amazing! This heavenly air-whipped frosting is made from moisturizing and skin softening organic butter and oil. The formula is made with the highest quality ingredients and also include Aloe Vera Extract that give extra vitamins and protection to your skin. Provides up to 24 hours of hydratation, leave your skin feeling smooth like velvet. 
Directions:
Apply a small amount on clean skin and massage in. For best results, this luxurious body butter should be used on lightly towel-dried skin after bathing or showering to help seal in the surface moisture. Keep in a cool and dry place.
Warning: A small amount goes a long way. This highlighting body butter contain Mica and may stain clothes.