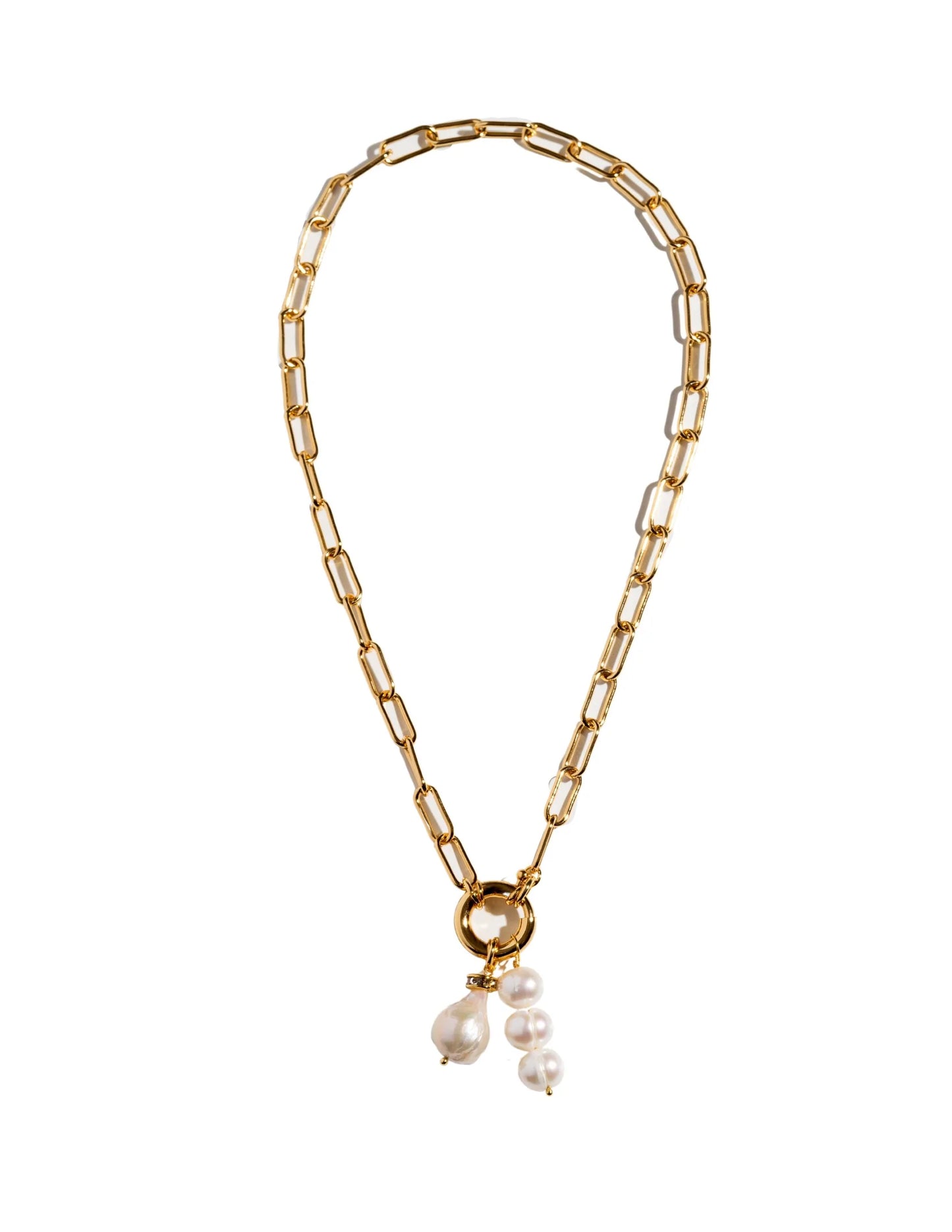 By Mademoiselle Jules
Good Pearl Gone Bad Necklace - Gold
Lia necklace with a heart charm with 1 baroque pearl & 1 crystal ring charm & 1 3-tiered pearls charm. 
Measuring approx 20.5'' including clasp. 
COLOUR THERAPY:
GOLD: success, inspiration, generosity
Pearls symbolize wisdom, clarity, purity & serenity.
COMPOSITION
— Paperclip: 3 micron Gold-plated Brass
— Charm: FWP pearls & CZ
NOTES
— Removable charms.
— Necklace is compatible with all Mademoiselle Jules Jewelry charms.
— This piece of jewellery features freshwater pearls, which are sometimes naturally irregular. This contributes to its beauty as a unique, one-of-a-kind item and therefore it may differ from the images shown.
— In order to properly preserve the jewel, avoid any direct contact with water, perfumes, creams/lotions. Keep the jewel in the original pouch when not worn.