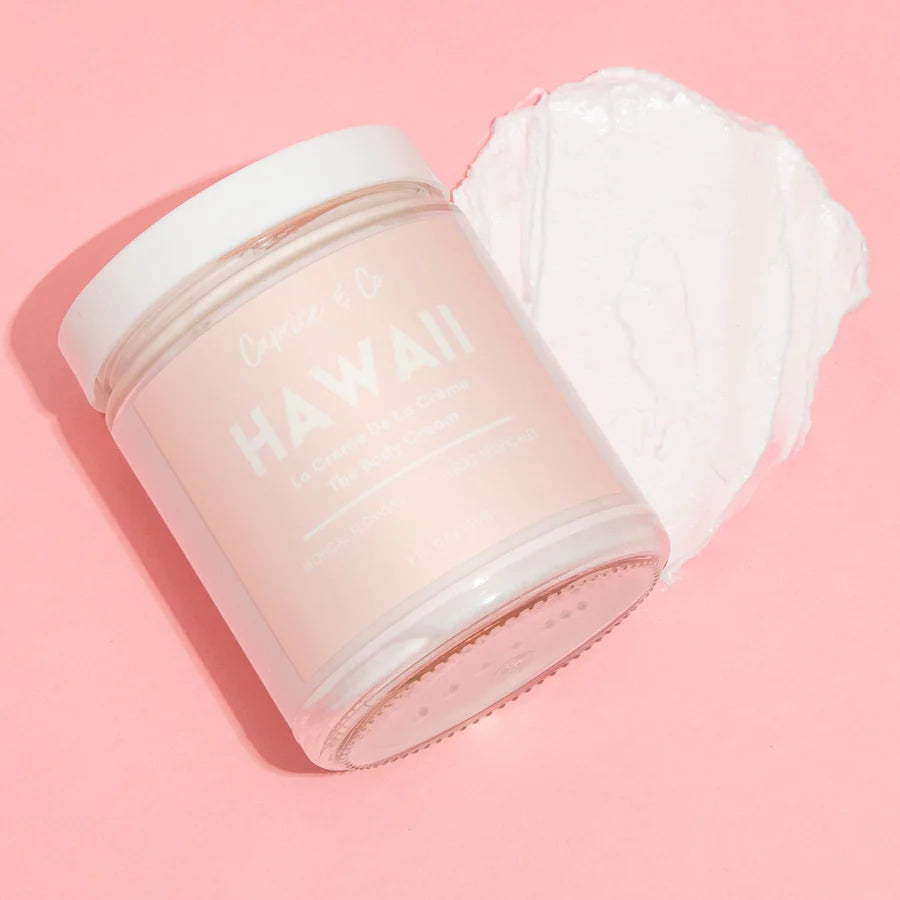 CAPRICE & CO
Hawaii - Body Cream
Hawaii - The body cream  9 fl oz  
Scent: Tropical Flowers
Moisturizing, light and softening, our body cream formulated with coconut, jojoba oil and Shea butter will hydrate your skin deeply while leaving a non-greasy and amazing silky finish. Keep your skin hydrated for 24 hours. Made with natural ingredients it is also packaged in a glass jar that is recyclable or reusable.
Directions:
Apply a small amount on clean skin and massage in. Keep in a cool and dry place.
* With time a discolouration to a yellowish colour may happen, it is a natural process due to the amount of vanillin (the main flavour component of cured vanilla beans) found in the fragrance. 

This Body Cream is:
. Handmade in Small Batch
. Vegan
. Free of Chemicals
. Package in a Glass Jar
. Made with love!
. Proudly Canadian